We have received our second patent for MUSET™ – See the announcement on the NEWS tab above.
For an overview of MUSET™ click below to see a 3-minute video . . .
–
–
Rudolph Associates filed a patent application for MAVIN™, our analysis and reporting system for surveys. Click on the box below to see a 5-minute overview of MAVIN™.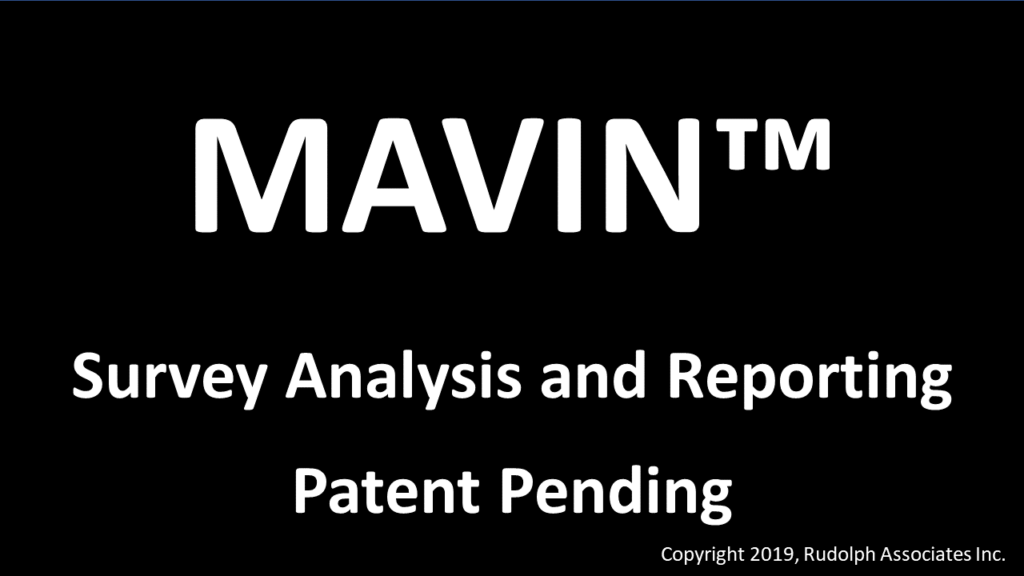 Last updated January 23, 2019